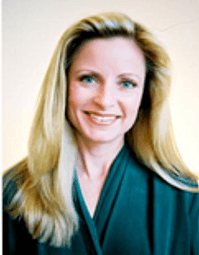 Patty Emberley is a Licensed Mental Health Counselor in Massachusetts as well as a Licensed Marriage and Family Therapist in California, Wisconsin, Montana and Michigan. She is also a Licensed Professional Counselor in Michigan, Oregon and Texas. Patty has a Master of Arts in Clinical Psychology from John F. Kennedy University, School of Professional Psychology. With over 20 years of experience Patty maintains a private practice counseling people over the internet. In those states that Patty is not licensed she is available for coaching.
Patty is an interactive, solution-focused therapist. Her therapeutic approach is to provide support and practical feedback to help clients effectively address personal life challenges. She integrates complimentary methodologies and techniques to offer a highly personalized approach tailored to each client. With compassion and understanding, she works with each individual to help them build on their strengths and attain the personal growth they're striving for.

Patty has completed both Level I and Level II training in Eye Movement Desensitization and Reprocessing. EMDR is considered one of the most effective treatments for PTSD and Acute Stress Disorder. She received Level II training from Francine Shapiro, the originator and developer of EMDR.

Patty has extensive experience and training using Dialectical Behavior Therapy. DBT has been found to be extremely effective in treating people with Borderline Personality Disorder and self-injuring behaviors. In addition, to individual counseling using DBT, she has led DBT skills training groups.

Patty has received specialized training in the treatment of Eating Disorders. Some of her experience with treating people struggling with Eating Disorders has been as The Eating Disorders Specialist for a county mental health agency.

Patty has received specialized training in the treatment of Gambling Addictions. Some of her past experience with this have included being employed by two counties in Oregon to provide The Gambling Addiction Treatment.

In addition to counseling individuals, couples and families, Patty has extensive experience with group counseling. Some of the groups led by Patty have been:
Assertiveness Communication Skills Groups

Borderline Personality Disorder DBT Skills Training Groups

Cognitive Behavioral Therapy Groups

Couples Groups

Depression Groups

Dialectic Behavior Therapy Groups

Distress Tolerance Skills Development Groups

Eating Disorders Groups

Emotional Regulation Skills Training Groups

General Nonspecific Groups

Interpersonal Effectiveness Skills Training Groups

Men's Issues Groups

Mindfulness Skills Training Groups